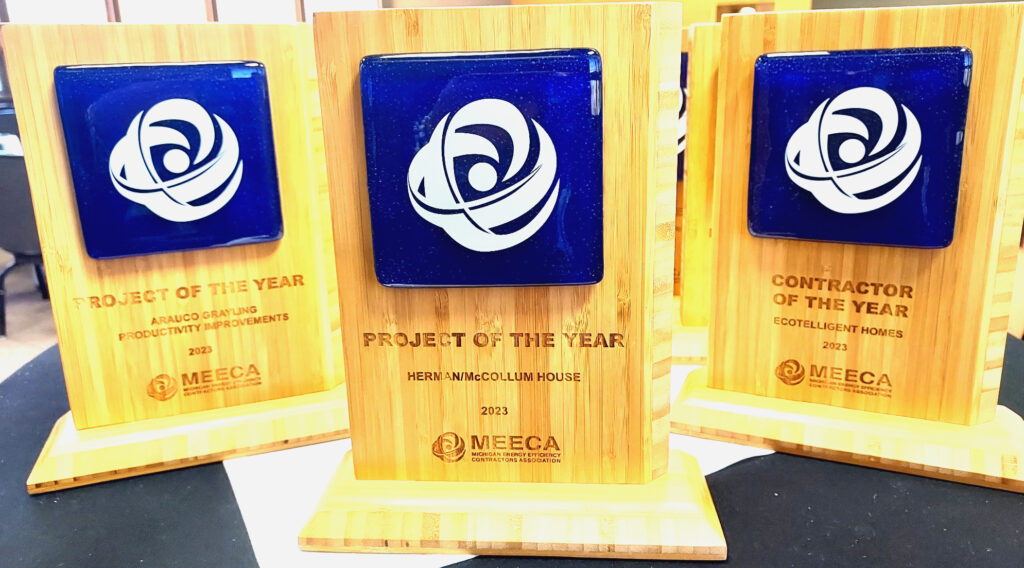 Awards Ceremony
MEECA Announces Awards Winners!
MEECA On March 15, 2023, we hosted our Awards Ceremony with Title Sponsor DNV.  We thank all of those who attended and made this event possible.  We would like to recognize our winners from the evening, but to also congratulate all of our energy efficiency partners who's efforts make Michigan a better place – we think you are all winners!
Residential Project of the YearHerman/McCollum2105 Waite Ave, Kalamazoo, MI 49008Prime Contractor: Better World Builders
Commercial/Industrial Project of the YearArauco Grayling Productivity Improvements (Grayling, MI plant)Prime Contractor: Development Solutions Midwest
Residential Contractor of the YearEcotelligent Homes
Commercial/Industrial Contractor of the YearTMI Compressed Air Systems, Inc.
Residential Program Manager of the YearGuillermo Diaz (CLEAResult)
Commercial/Industrial Program Manager of the YearJessica Strong (DNV)
Energy Advisor of the YearMark Pruchniewski (CLEAResult)
Implementation Contractor of the YearWalker-Miller Energy Services
Thank you to our Sponsors!